Inspire NM Student Conference 2021 Upcoming Speakers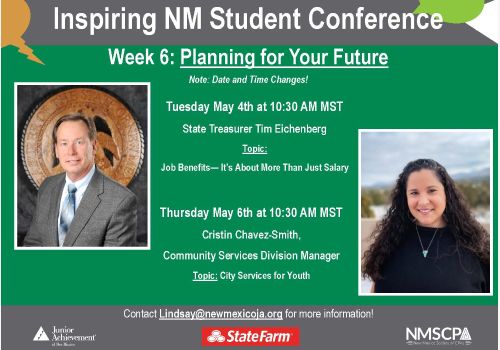 Week 6: Planning for Your Future
Event Completed!

When: Tuesday, May 04, 2021
Where: Via Google Meet
Time: 10:30 AM MST
Tuesday 5/4 @ 10:30AM MT: State Treasurer Tim Eichenberg will be discussing Job Benefits-It's more than just about salary.

Thursday 5/6 @ 10:30am MT: Community Services Division Manager, Cristin Chavez-Smith, will be talking about City Services for Youth.
Need More Information?
For more information about this event, please
contact us!