JA Virtual Career Speaker Series NM -Tim Lyons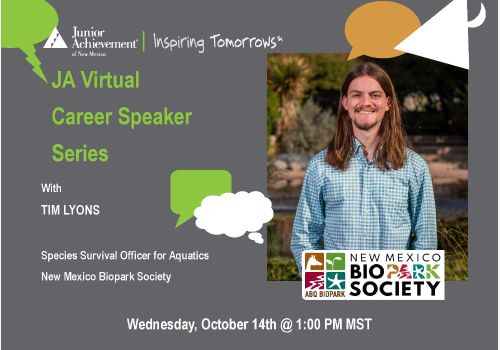 Event Completed!

When: Wednesday, October 14, 2020
Where: Via Google Meet
Time: 1:00 PM MST
Tim is an aquatic conservation biologist with an interest in marine and freshwater ornamental fishes, and in particular the extinction risk that these unique organisms face. He has more than 10 publications for his field and is sure to have some interesting insights to share!
Need More Information?