JA Virtual Career Speaker Series NM - Tom Briones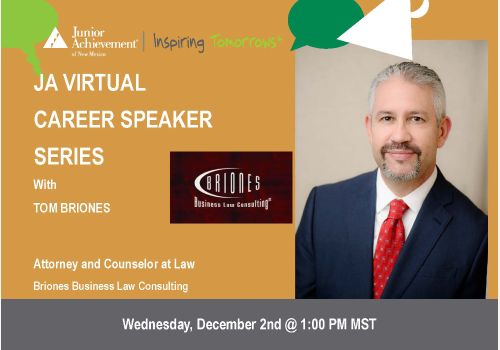 Event Completed!

When: Wednesday, December 02, 2020
Where: Via Google Meet
Time: 1:00 PM MST
Welcome Tom Briones- Attorney & Counselor at Law at Briones Business Law Consulting. Mr. Briones moved to Albuquerque in 1997 and founded his current firm, Briones Business Law Consulting, P.C., in July of 2011. He aims to help small and medium sized corporations have access to quality legal protections and representation. Mr. Briones specializes in general business matters, corporate matters, contract review, contract creation, transactions, collections, business litigation, compliance issues, employee matters, workers compensation, intellectual property, and liquor licensing.
Need More Information?